Shop Best Selling Fighter Apparel and Merchandise
The UFC or Ultimate Fighting Championships operate on two revenue models. One is their own streaming platform called Fightpass and the other a PPV (Pay Per View) model for the bigger main numbered fight cards. But why is the UFC pay per view so expensive?
ESPN is the sole distributor in the US for UFC pay per views and in its deal agreed with the worlds premier MMA promotion. They will be maintaining the PPV model charging $59.99 on top of the $4.99 per month subscription fee.
The UFC announced its move to ESPN+ back in March 2019. And more recently extended its deal with the sports network a further two more years until 2025. And until that contract has ended, UFC PPV prices look set to remain in and around these ballpark figures.
And although they have left the door open for future possible package deal combinations. At this present moment in time, the only way you can watch a UFC numbered event in North America is via ESPN+.
UFC Fans Are Not Happy With ESPN+
But this has left many fans asking why and in the era of online streaming is the UFC still using the pay per view model? It's not something many MMA and more importantly, UFC fans are very happy about. With internet MMA forum's lighting up as fans aired their discontent around the latest hike in PPV fees.
Well, first and foremost, the UFC will always do what is in their best interest financially. And as we take a look at the numbers it becomes apparent why exactly they have decided to continue with what some are calling an outdated revenue-generating model.
According to the deal that was brokered, there will be thirty UFC Fight Night events per year. Ten of those main cards will air on ESPN's main network and the other twenty on ESPN+.
The revenue model for both Fight Nights and PPV numbers events are virtually identical. With ticket and sales from the merchandising, alongside any sponsorships that are allocated per event.
How The UFC PPV Model Works
The UFC splits their revenue with Providers and is estimated to make around $32 per PPV buy. So averaging out those at 400,000 per event, that generates approximately $13 million per broadcast.
This along with additional content such as Dana Whites Tuesday Night Contender series. Along with the pre-show build-up and the post-fight press conferences and analysis. As well as the prelims to the main cards themselves.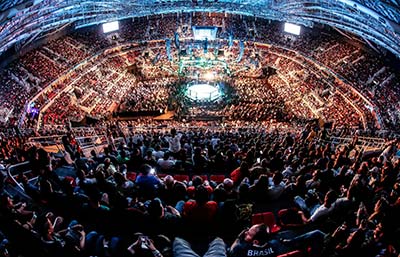 As of 2015, closed-circuit broadcasts i.e. events show commercially, usually in bars generated around $3 million per event. That along with residential buys, which would have to come in at $4 million in value per event to match the $7 million paid by ESPN. Meaning the UFC would need an additional 125,000 PPV buys.
And with just two PPV's in 2015 not passing this threshold. We can see how their deal with ESPN was formed and why they have decided, at least for now, to stick with the guaranteed revenue model.
UFC vs Other MMA Promotions
Also, we have to remember that the UFC dominates in the MMA pay per view world. And should they decide to simply quit the space, they then leave the door open for other promotions to fill that void. Potentially damaging their own business further down the line.
Going forward, when it comes to media partners, the pay per view model gives the UFC plenty of leverage. So should they decide to make the move to streaming via say their own Fightpass platform? They then lose the potential value that PPV offers down the road.
The Biggest UFC PPV
But we should be cognizant that the vast majority of PPV buys are still made via TV packages. The most recent example of this would be UFC 229, where just 20% of the buys were purchased via online streaming.
So we can see quite clearly that the vast majority of fans are still using the traditional route. And are not quite yet ready to make the switch over to a totally internet-based offering.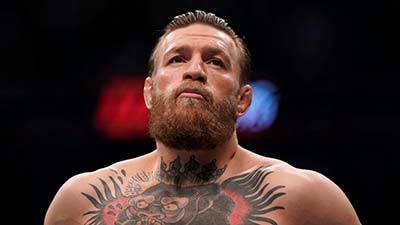 And while some fans have tried to workaround paying for US-based PPV's by using a VPN (Virtual private network) connection. To try and trick the service into believing they are outside the US to avoid fees.
The UFC has recently made changes in their Fightpass service to block any and all VPN's who attempt to play their system.
Meanwhile In Europe
While across the pond in Europe things are quite different for those who are based in Germany, Austria, Spain and Italy. Where viewers who use the streaming platform DAZN are able to watch all UFC events, plus many major sports for $19.99 per month. If you opt for an annual membership ($99.99/yr.) with the price dropping to $8.33/mo.
New ESPN+ subscribers will be able to purchase a yearlong subscription for $79.99 that includes one pay-per-view event. While current ESPN+ subscribers will be able to purchase pay-per-views for $59.99 each.
In Conclusion
So for now and the foreseeable future at least UFC won't be moving away from their PPV model. With streaming being a relatively new phenomenon, they are perhaps waiting until just the right time to make the switch. Which I do believe is inevitable. It's just that right now it doesn't appear to be a good business move.
With a guaranteed income stream from their ESPN deal. It seems to make sense that they sit tight and watch how the market moves. We have to remember that the WME IMG takeover really shook things up internally. Leaving a lot of people out of a job, as well as plenty of unhappy fighters and fans.
So those in charge are perhaps not in too much of a rush to upset the apple cart even more, at least for now. As they are confident in their product and the partner they have in a well established ESPN.
Streaming says directly on Fightpass may well be the final destination. But with it makes more sense to offer the package on a trusted network like EPSN. This offers the promotion plenty of stability and guaranteed income right up until 2025.
And with the current situation in terms of the pandemic that the world now finds itself in. It's probably the best overall outcome in uncertain times. We just hope they continue to offer a solid product and don't think that MMA fans have bottomless pockets. That would no doubt be a mistake on their part.
Hi, I'm Ross, at 40 years plus, I have been involved in the Martial arts for most of my life. Along with my first pet Collie dog named Tyson, RIP. My journey in the world of Martial Arts is something I want to share. So that others too can learn from my experiences.