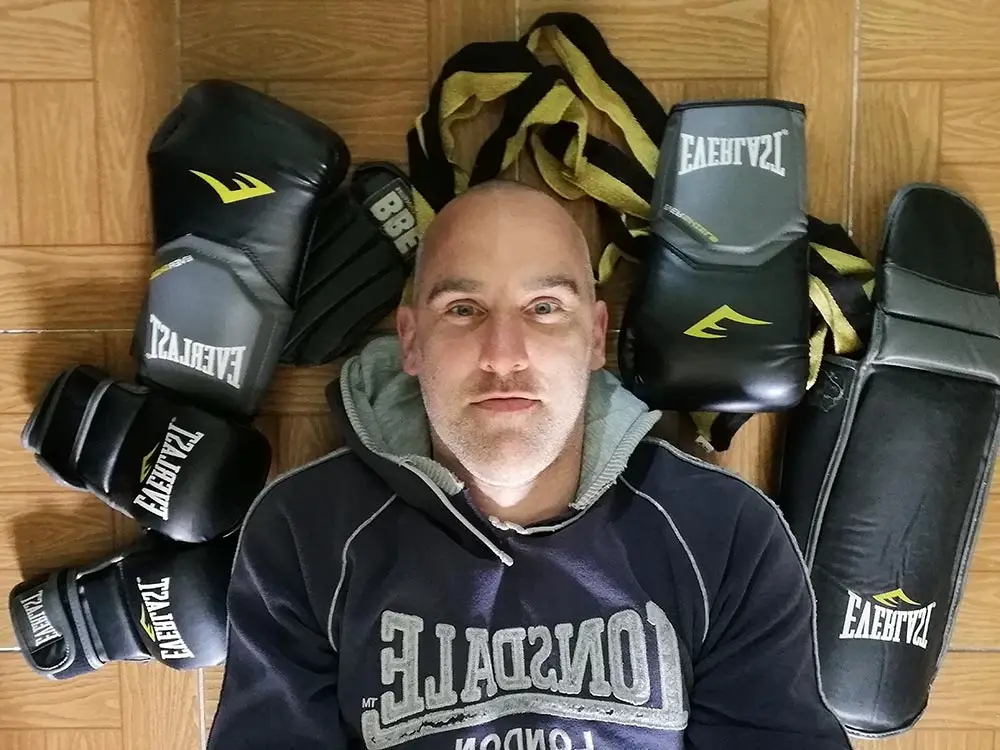 Hi, my name is Ross Canning and I am the creator and author here at Fightnomads.com. Having had my first kickboxing class when I was 9 years old and soon after my first dog, a Collie dog I named Tyson, RIP. Combat sports have been part and parcel of my life ever since.
From the same guy that brought you mmamicks.com. I have been involved in the martial arts scene for much longer than I care to remember. And having trained across a number of disciplines, I saw an opportunity to share my experiences.
Whether that be Mixed Martial Arts, Thai and or kickboxing, MMA Wrestling,  No-Gi BJJ or Boxing. I will be talking about all the facets of the disciplines and aspects that make up the world of combat sports. And areas that I think will be of use to you on your own personal journey in martial arts.